Bachelor Thesis of Julian Leupold.
A guide concerning new challenges from the viewport of a designer when it comes to creating virtual worlds. All results, my approach and findings are bundled in the scientific work "Virtuelle Realität gestalten" / "Designing virtual reality". This project is also published on output:.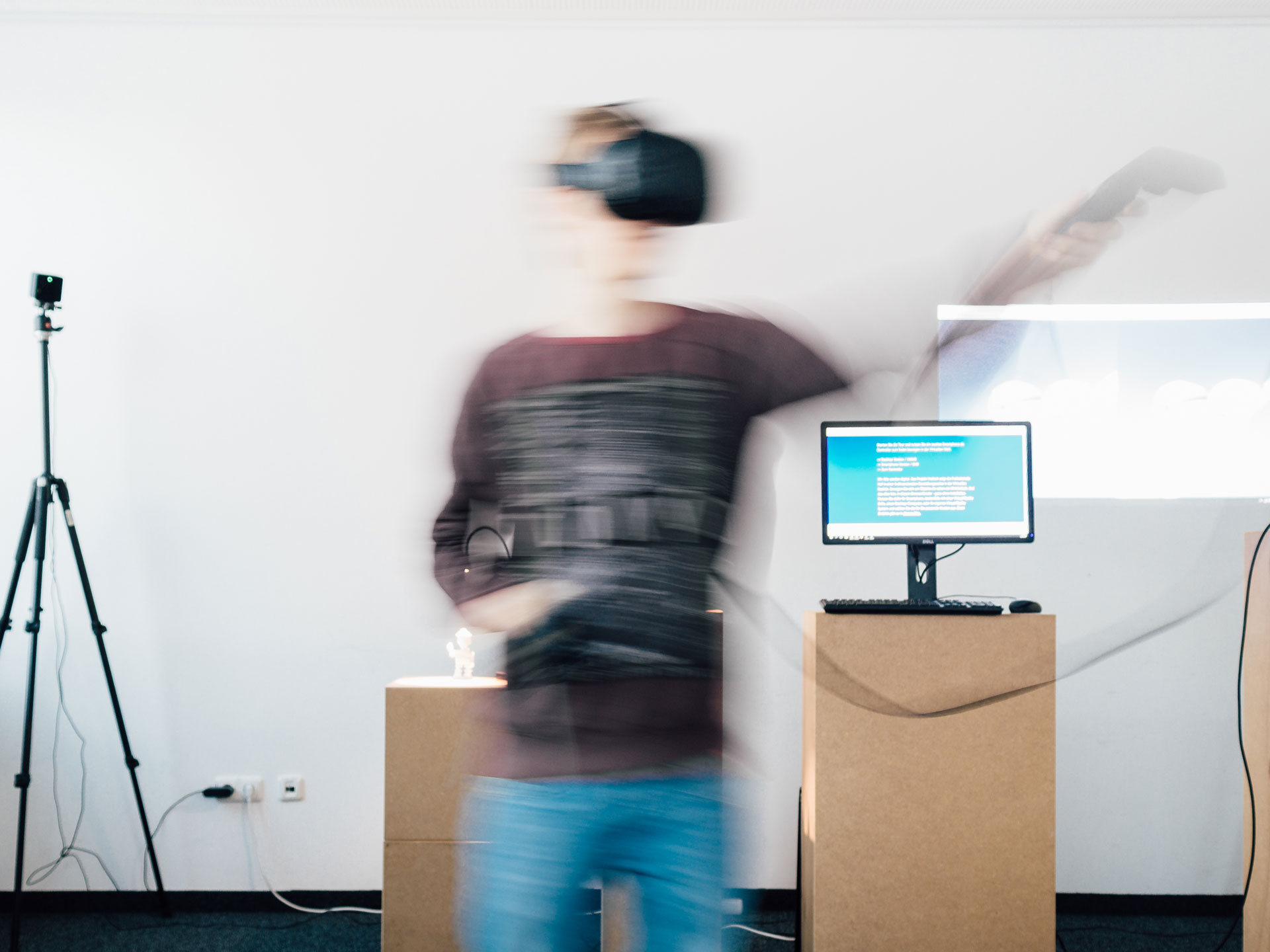 Abstract
What new challenges arise when designing and creating content for virtual reality? What are the solutions to improve the quality and user experience during a VR session? The findings were applied in a cooperation project with the "Freiheitshalle Hof". In addition to a WebVR Virtual Reality application for the smartphone and the computer, a controller has been developed that works as a web application in every browser on any device. The user can navigate through different worlds and experience a virtual tour through the location in various visual styles. Real CAD data was optimized for web use and thousands of photos were shot to re-create a realistic 3D model of the location with the help of photogrammetry.
Try it yourself.
A desctop version for fast high-end computers and a smartphone version is waiting for you. Use VR glasses like the Google Cardboard or a HTC Vive to get the best experience.
TO THE PROJECT SITE
Virtual Reality in your Browser
Virtual Reality uses audiovisual, but also tactile or haptic feedback to create an immersive computer-generated environment. The virtual tour in the experience i have created builds on a real location, the Hofer Freiheisthalle. The goal is to give users the feeling of being in the virtual world. With WebVR, you can enter virtual reality without expensive hardware or sensors. Try it on your smartphone or your own computer. With or without VR glasses — WebVR is platform-independent and requires no installation. This allows as many people as possible to get to know one of Franconias biggest event locations in a playful and entertaining way. Still clueing up the user with 360 images and location information.
Try the reduced version on the left side by clicking on "Interactive tour". This version runs on any computer, in every browser and even on your smartphone. Or visit the website if you have a high-end computer system and want to experience even more features.
3D Scanning
To create rapid prototypes i brought the 3D scanned digital objects back into the analog reality with the help of photogrammetry and 3d printing.
View a selection of interactive 3D models on my profile on Sketchfab. Desctop exclusively.
VIEW 3D MODELS
Documentation
The book features different capitles approaching basic VR knowledge and history, infographics, an applied project with multiple user tests and interactive applications as well as a case film.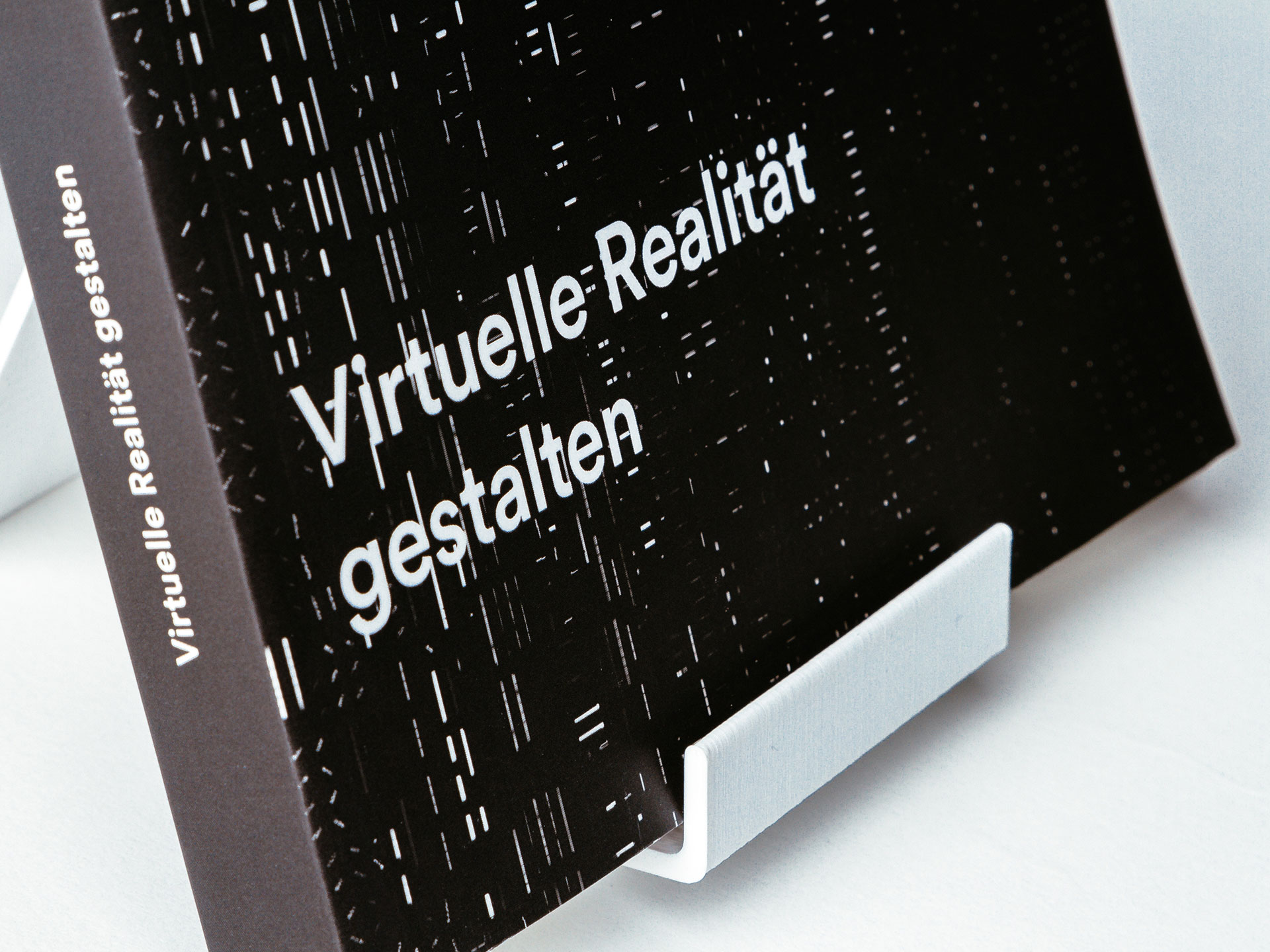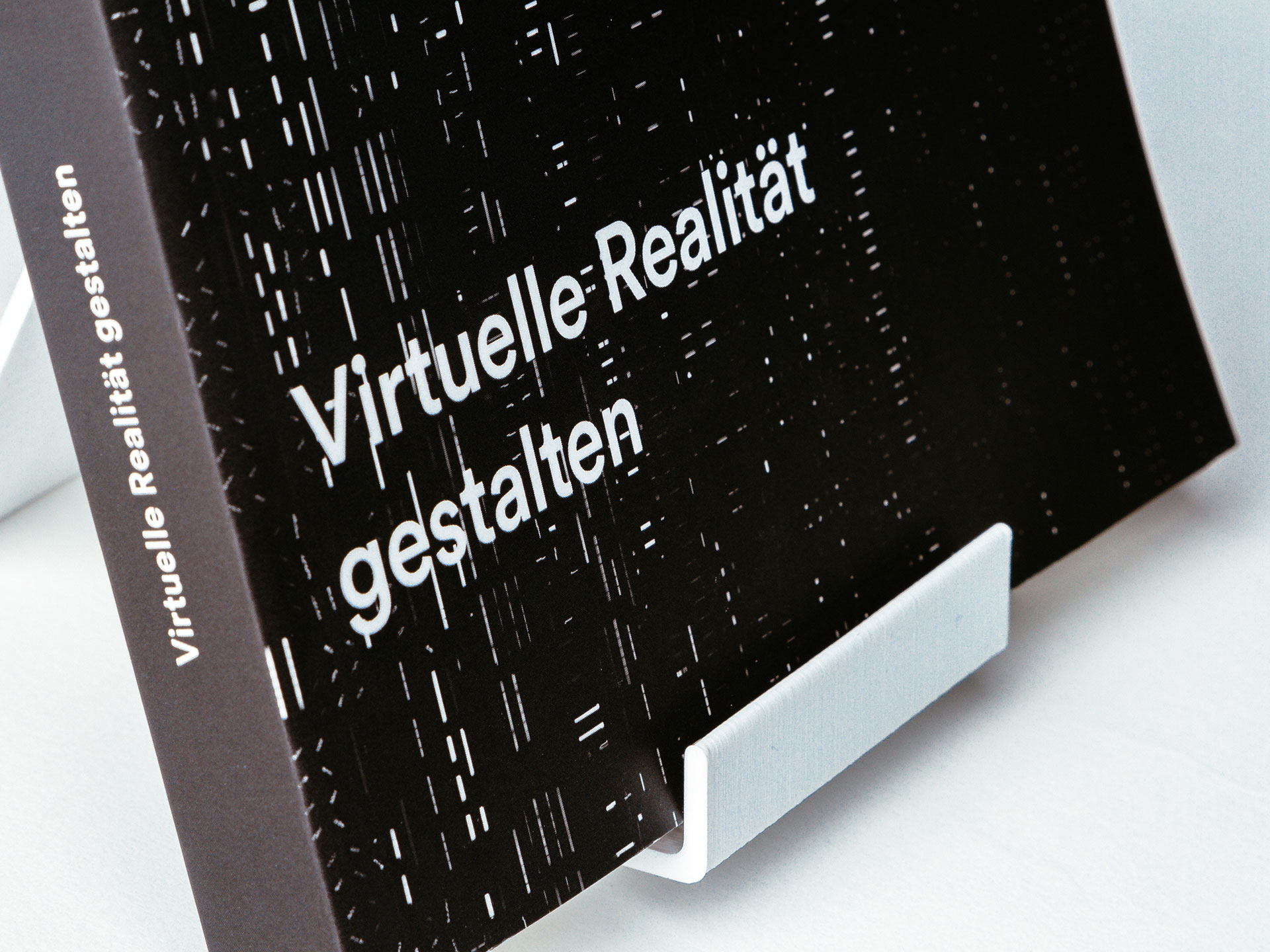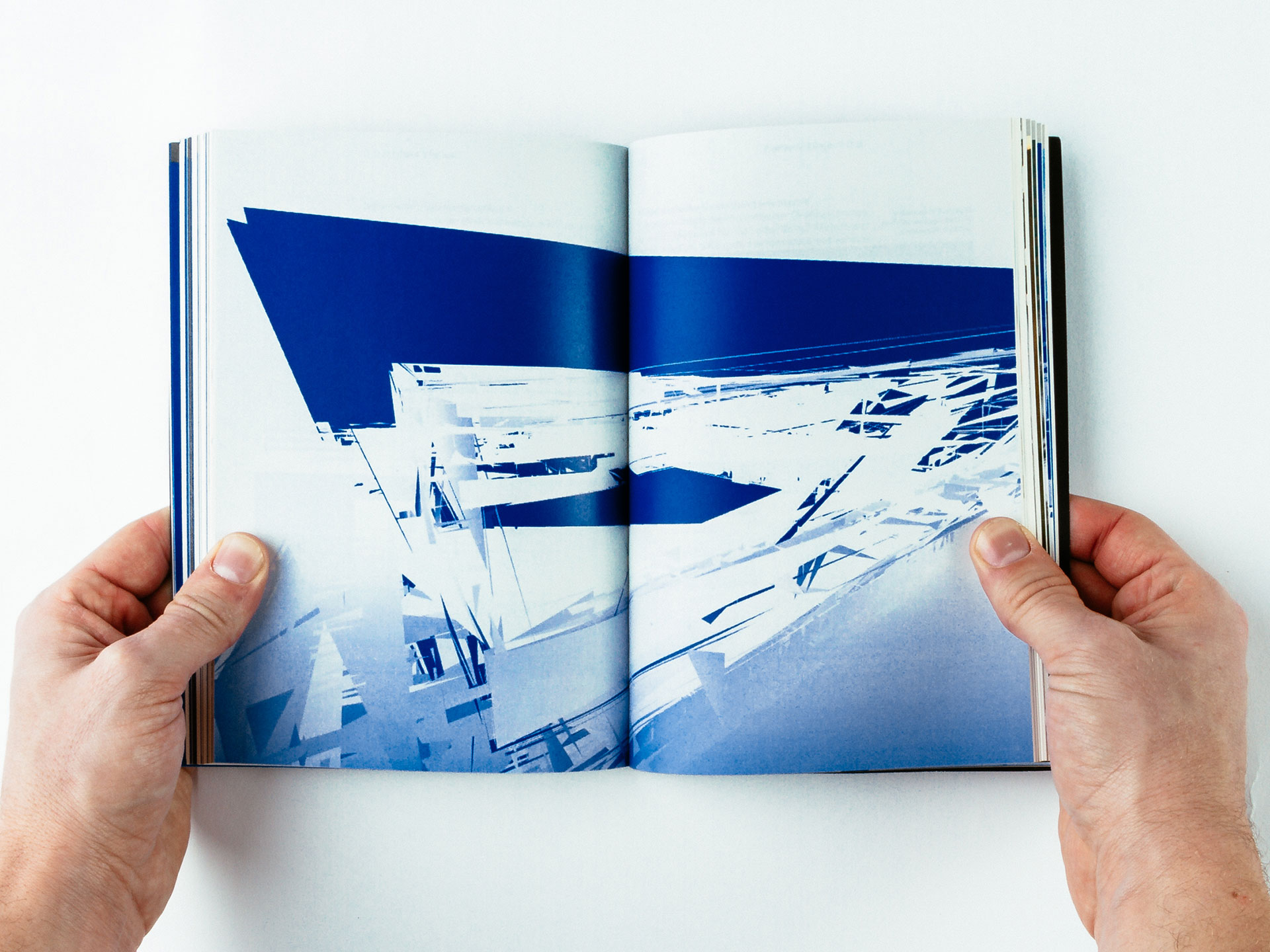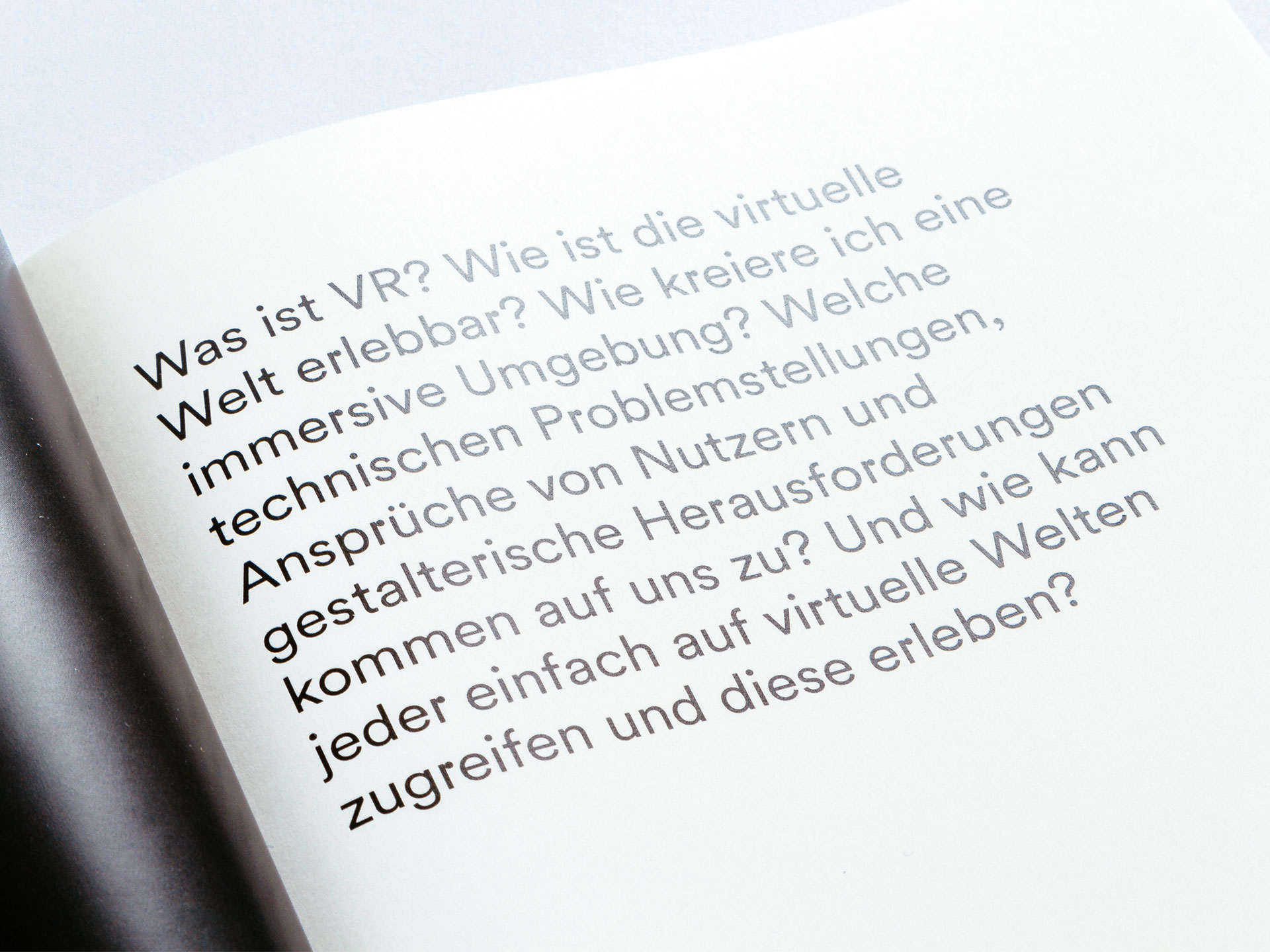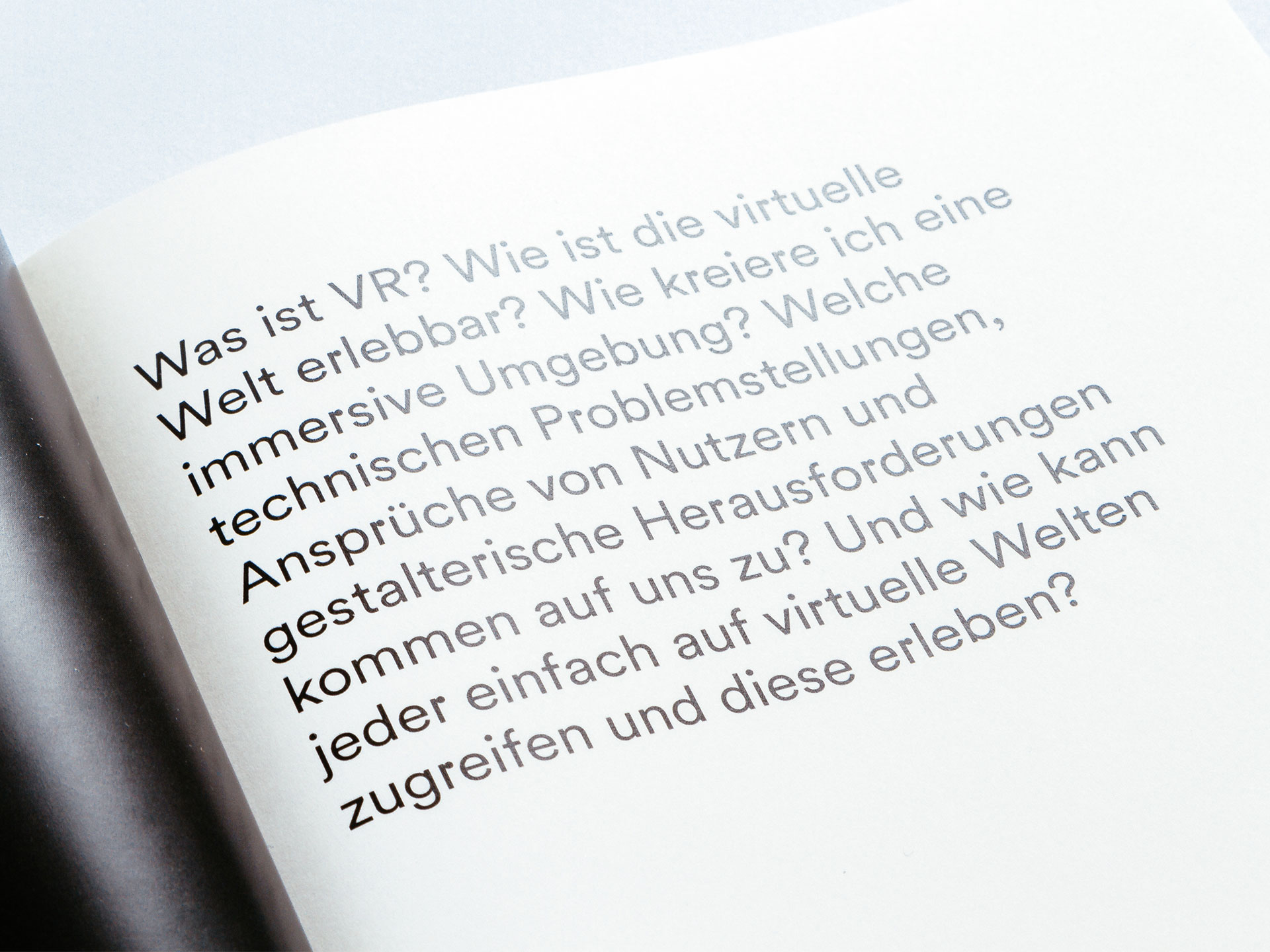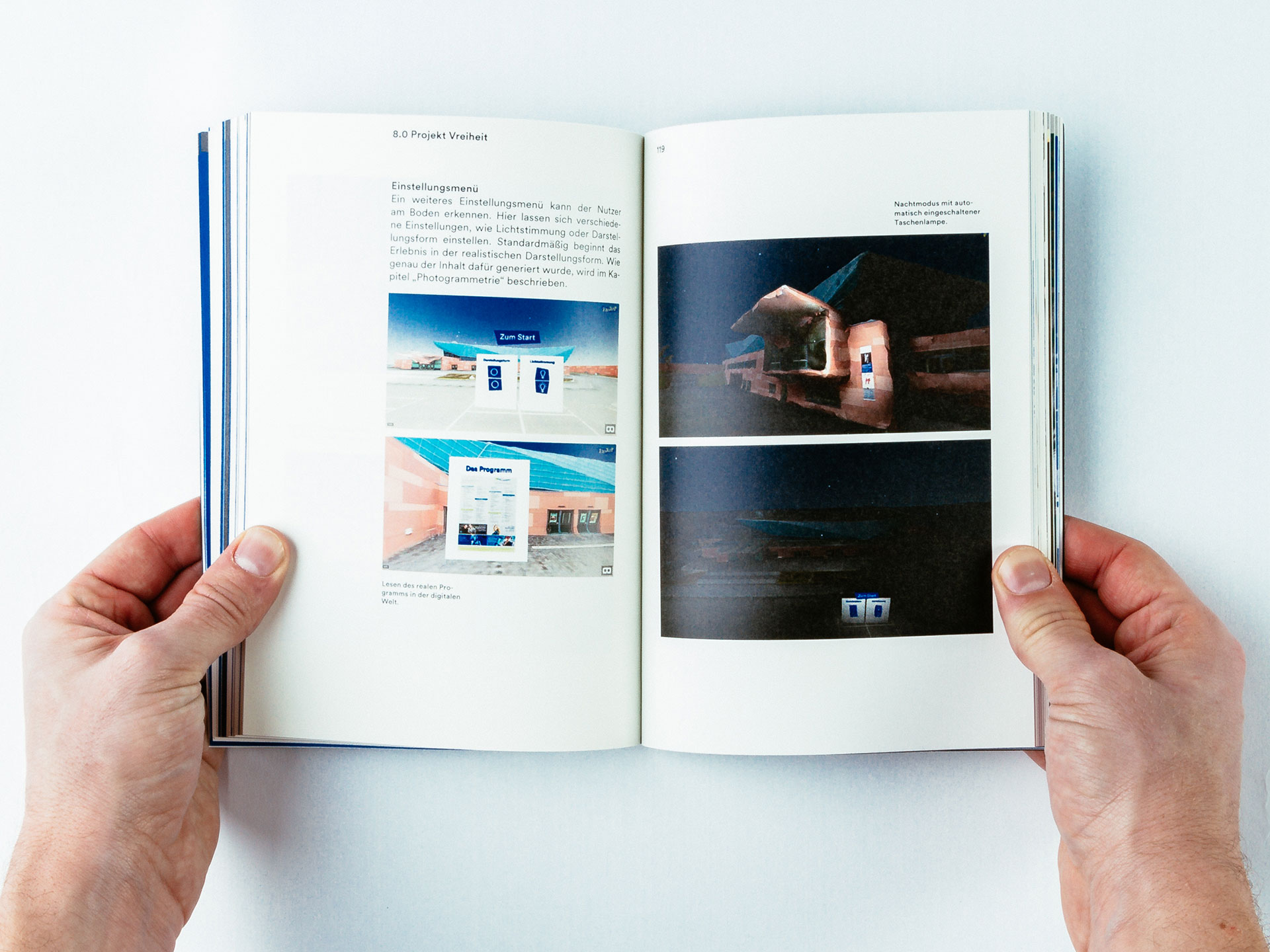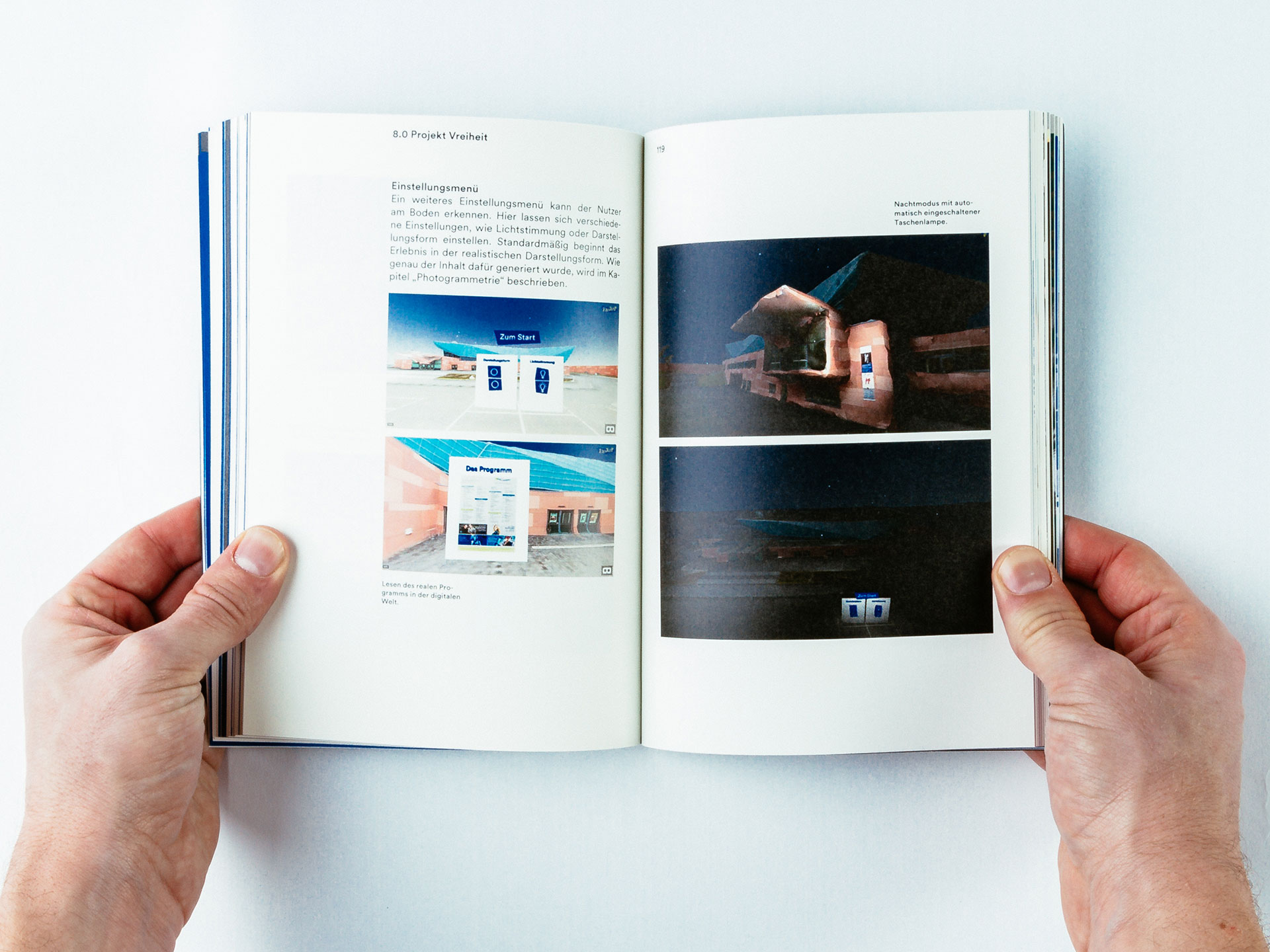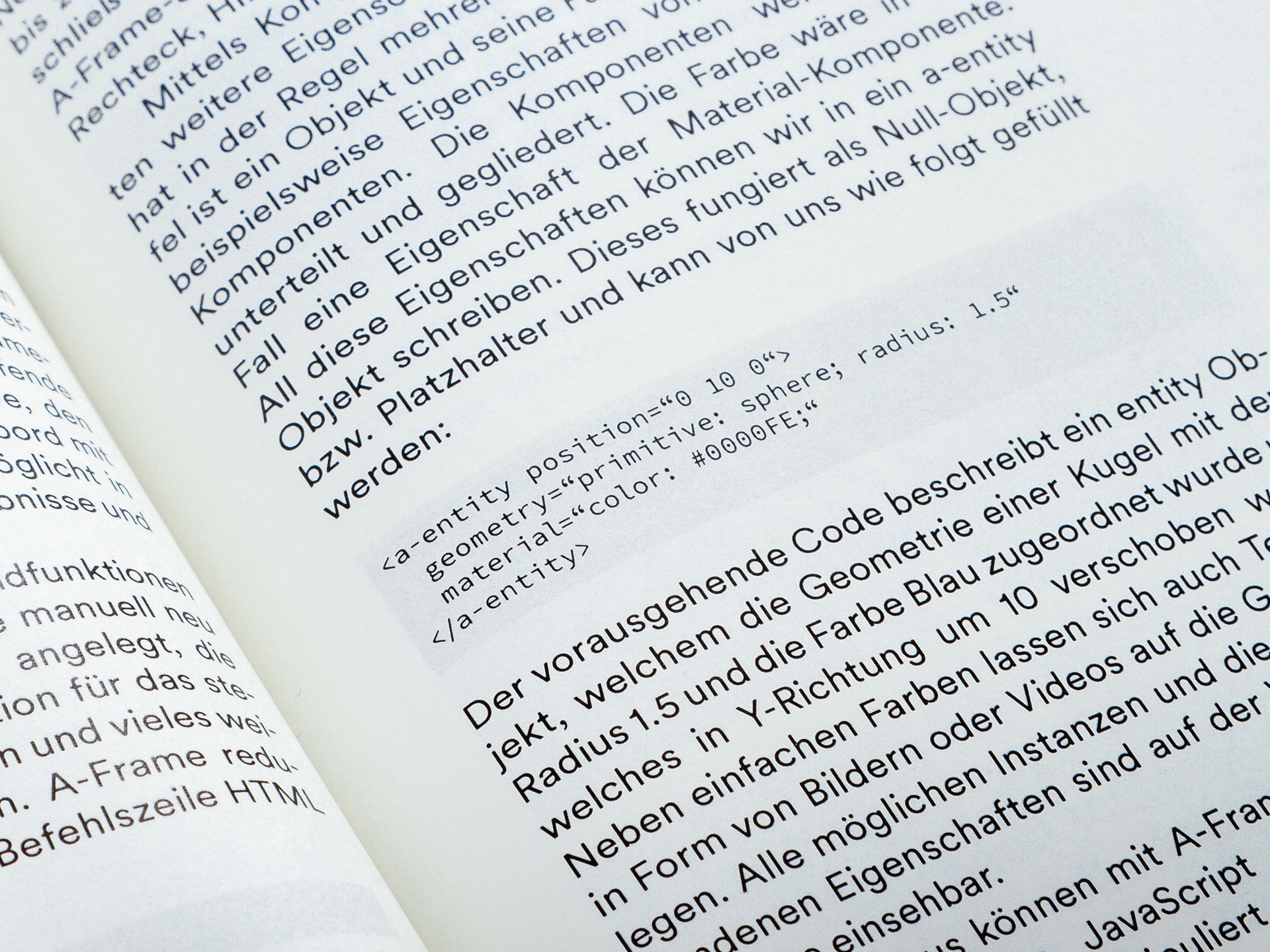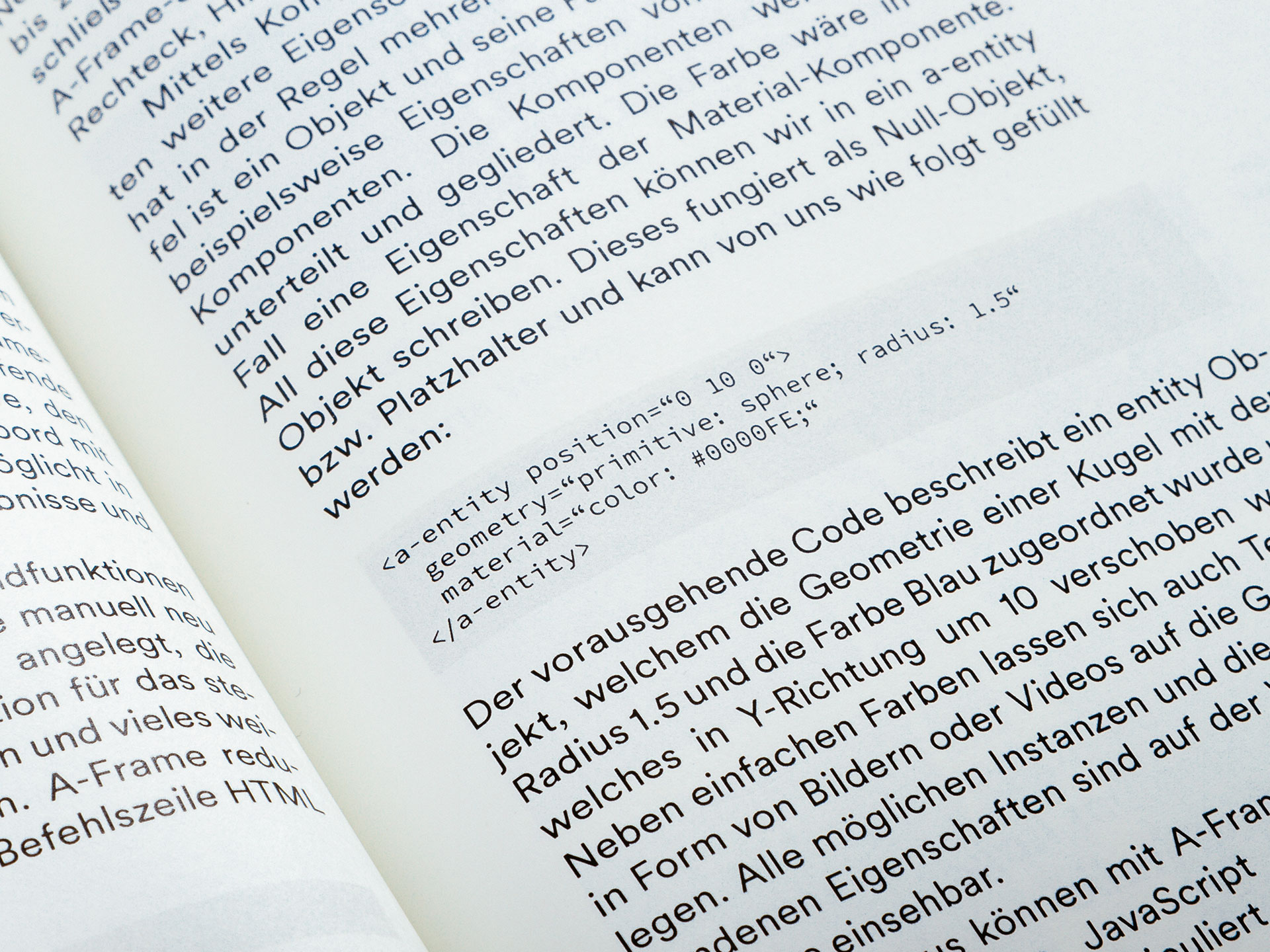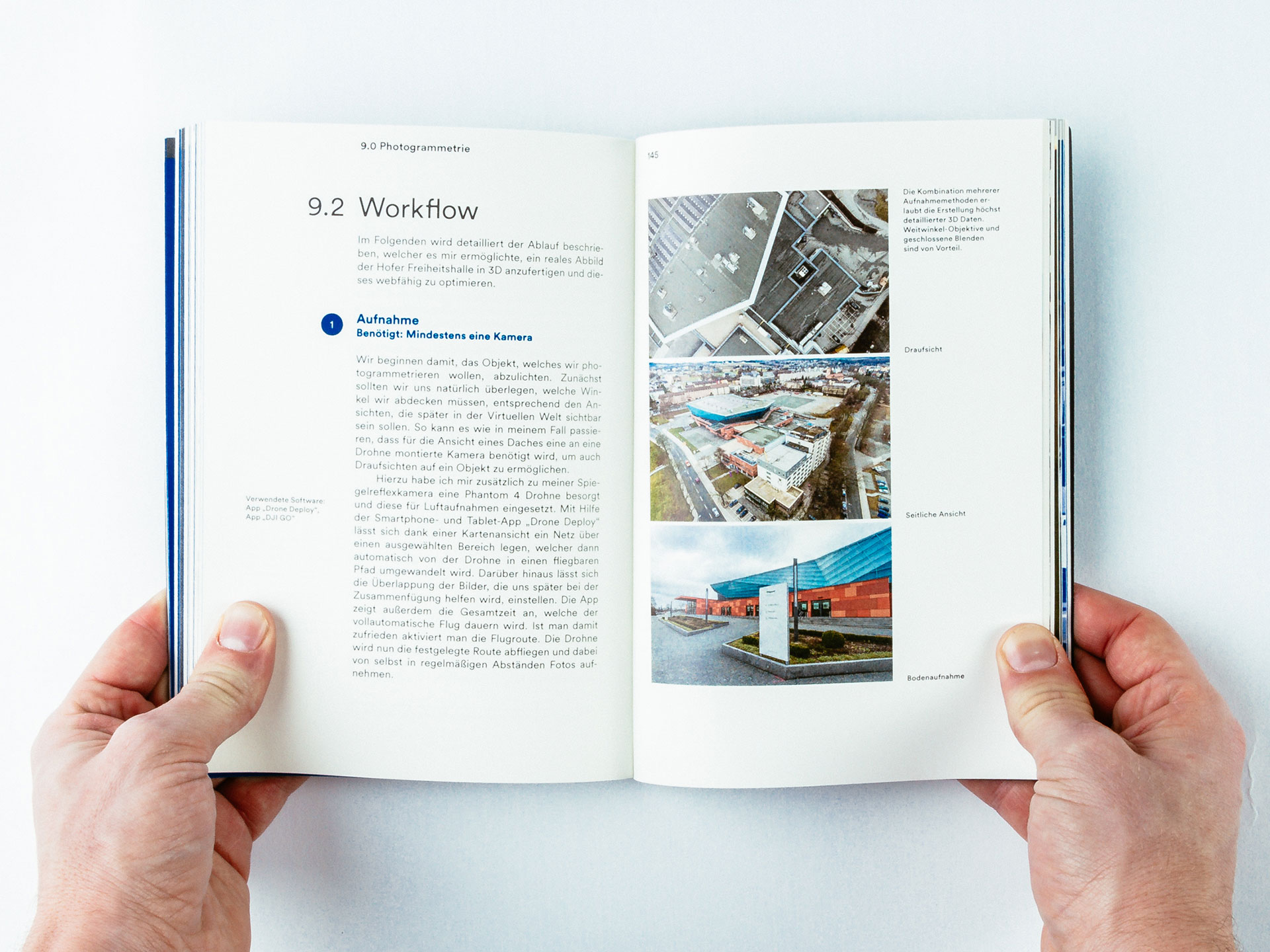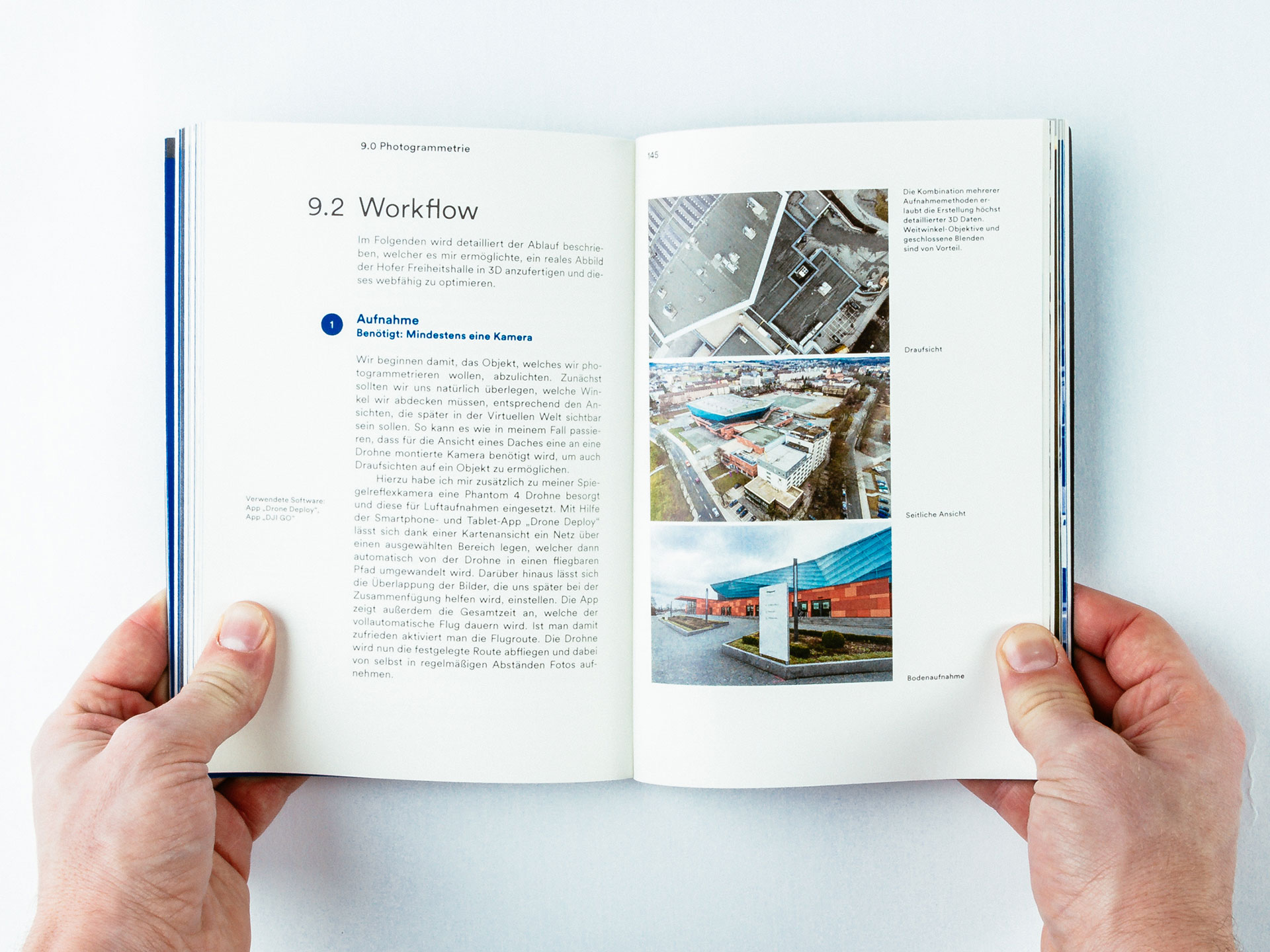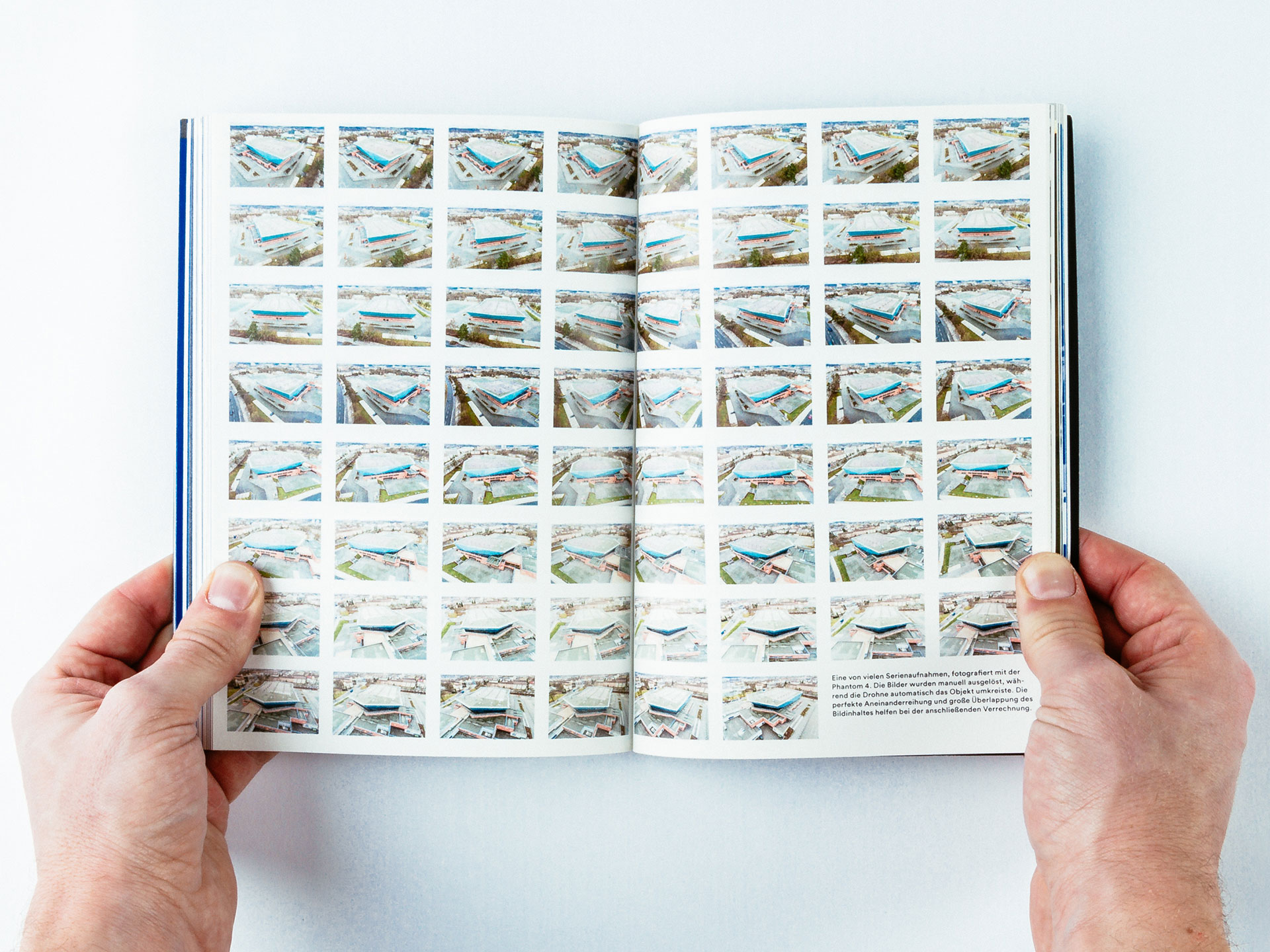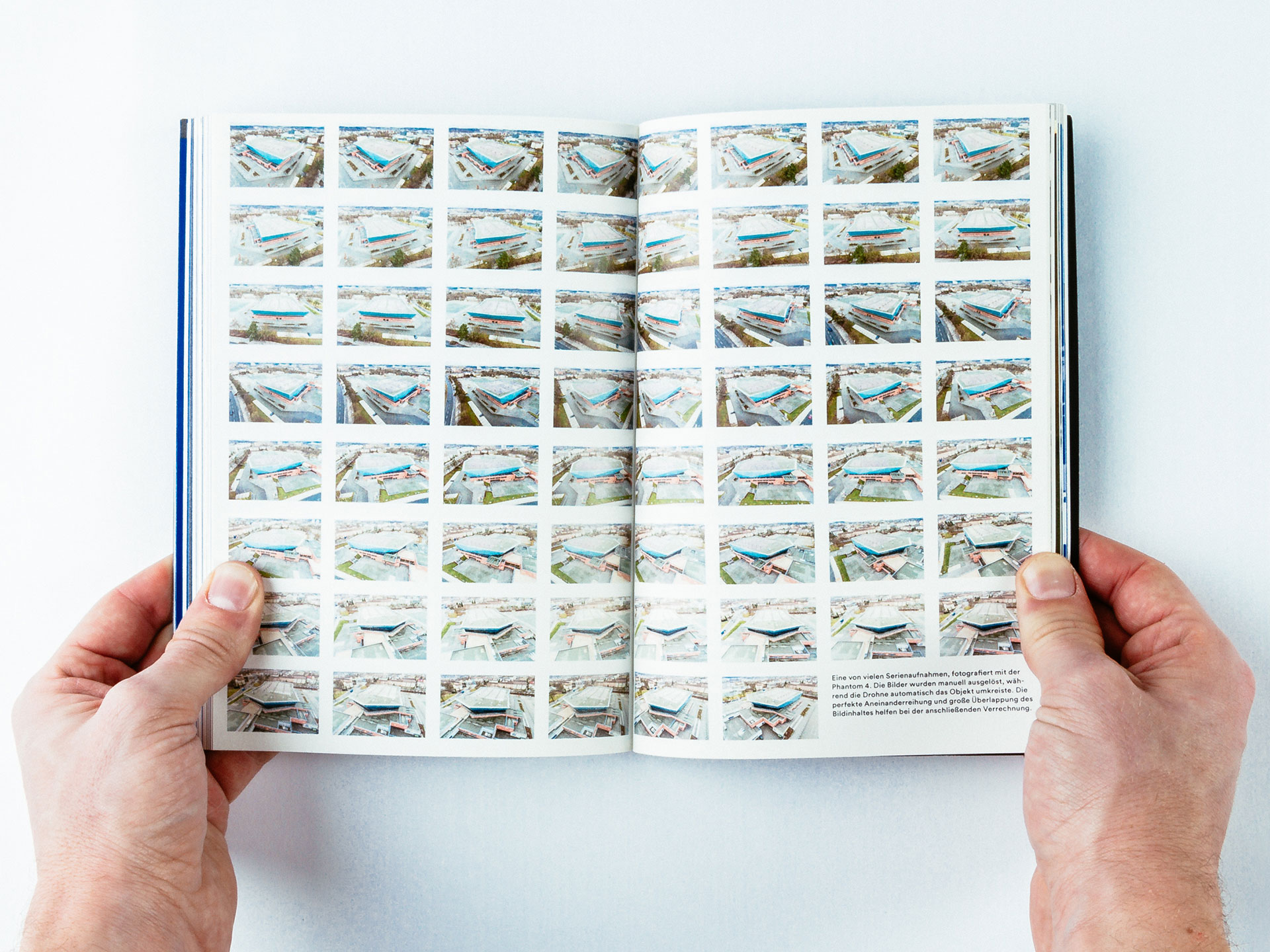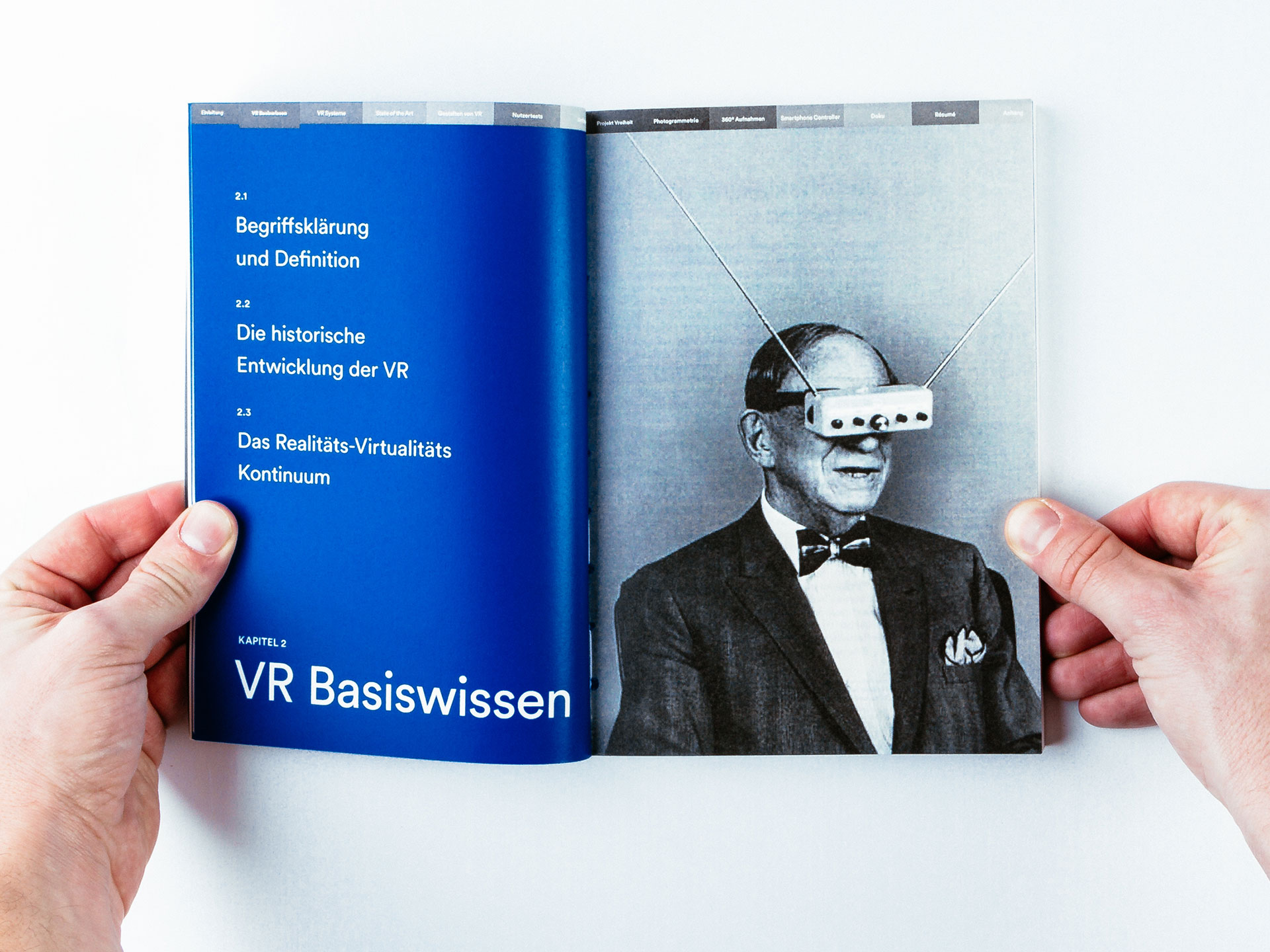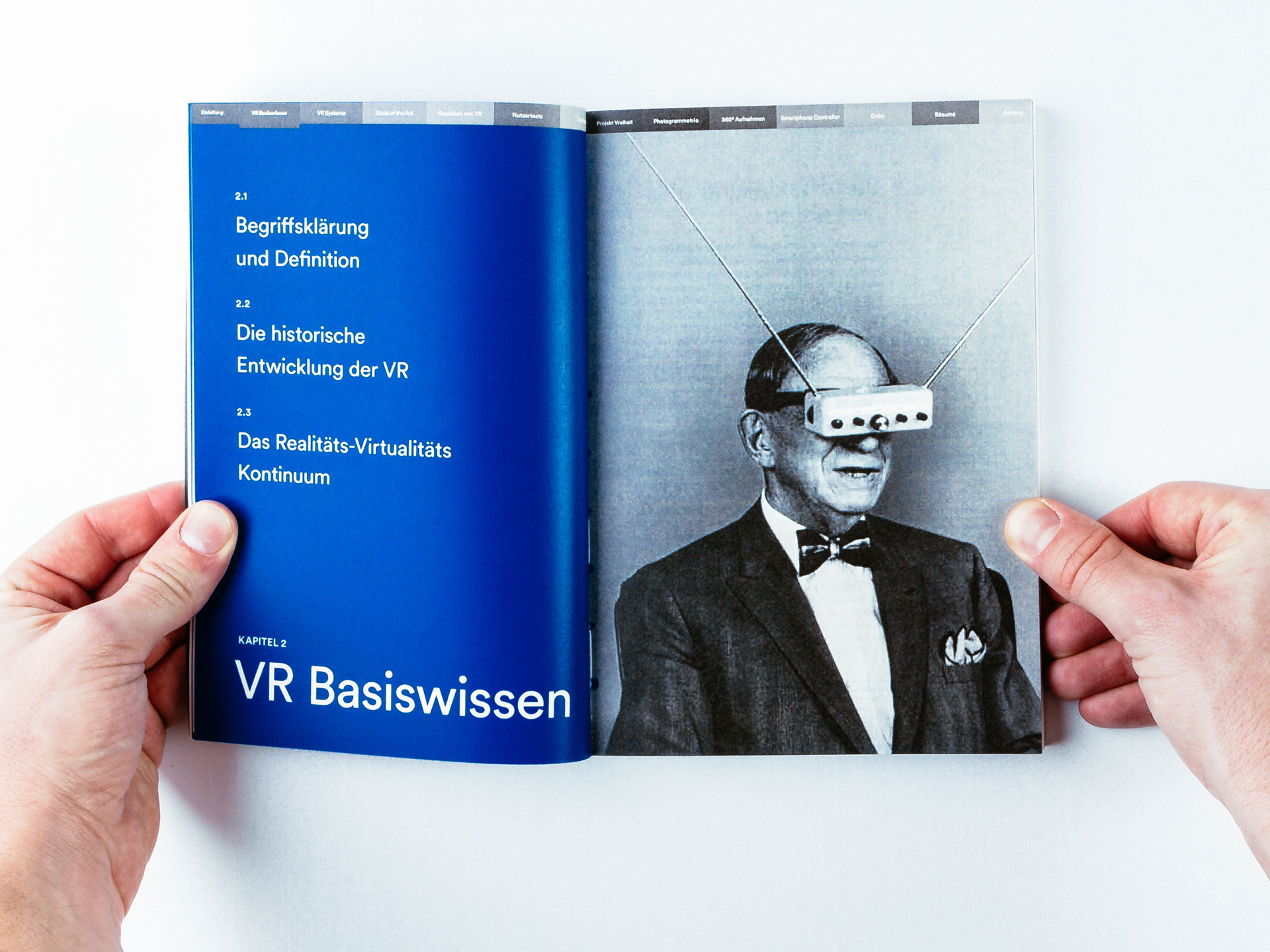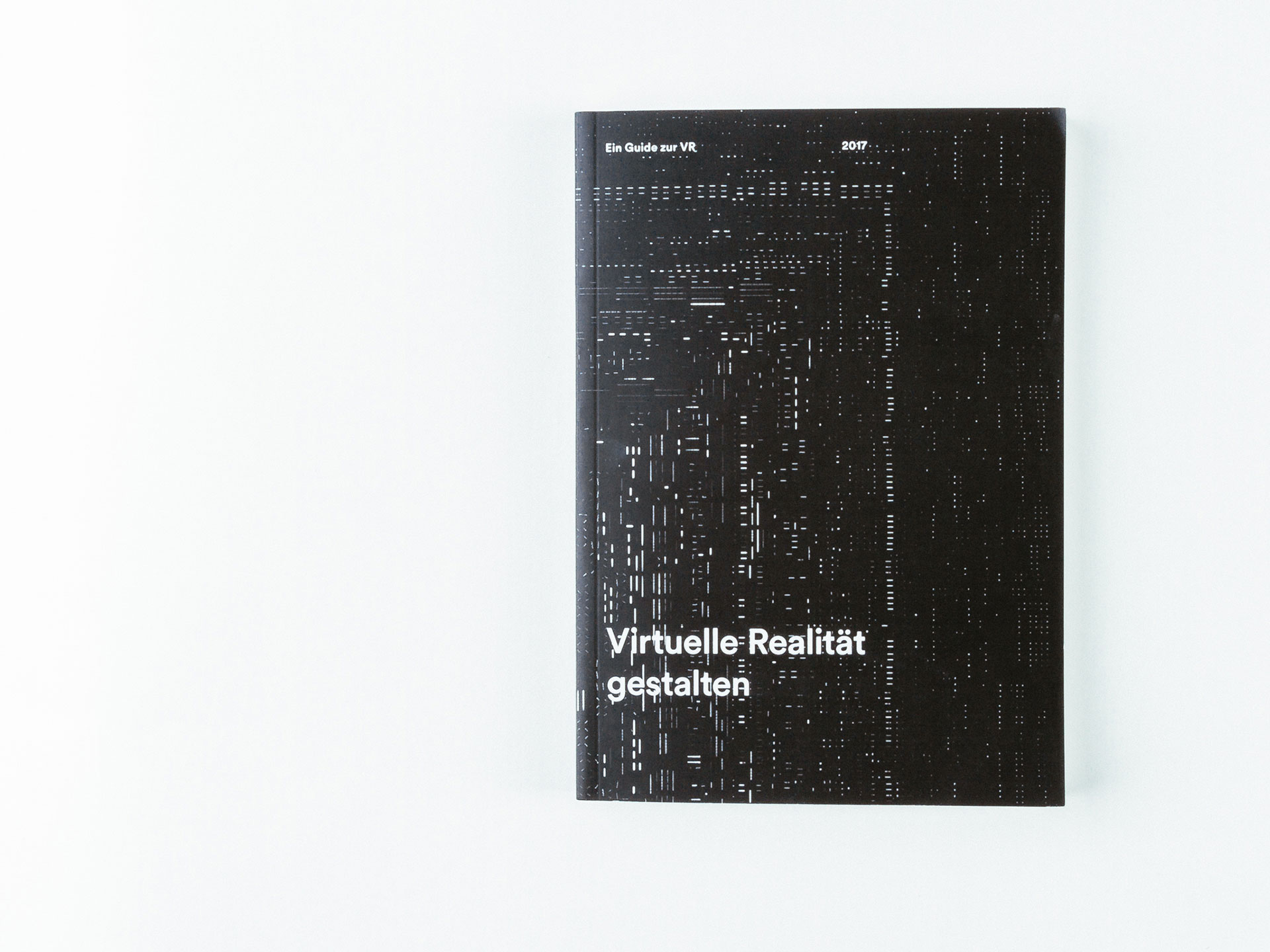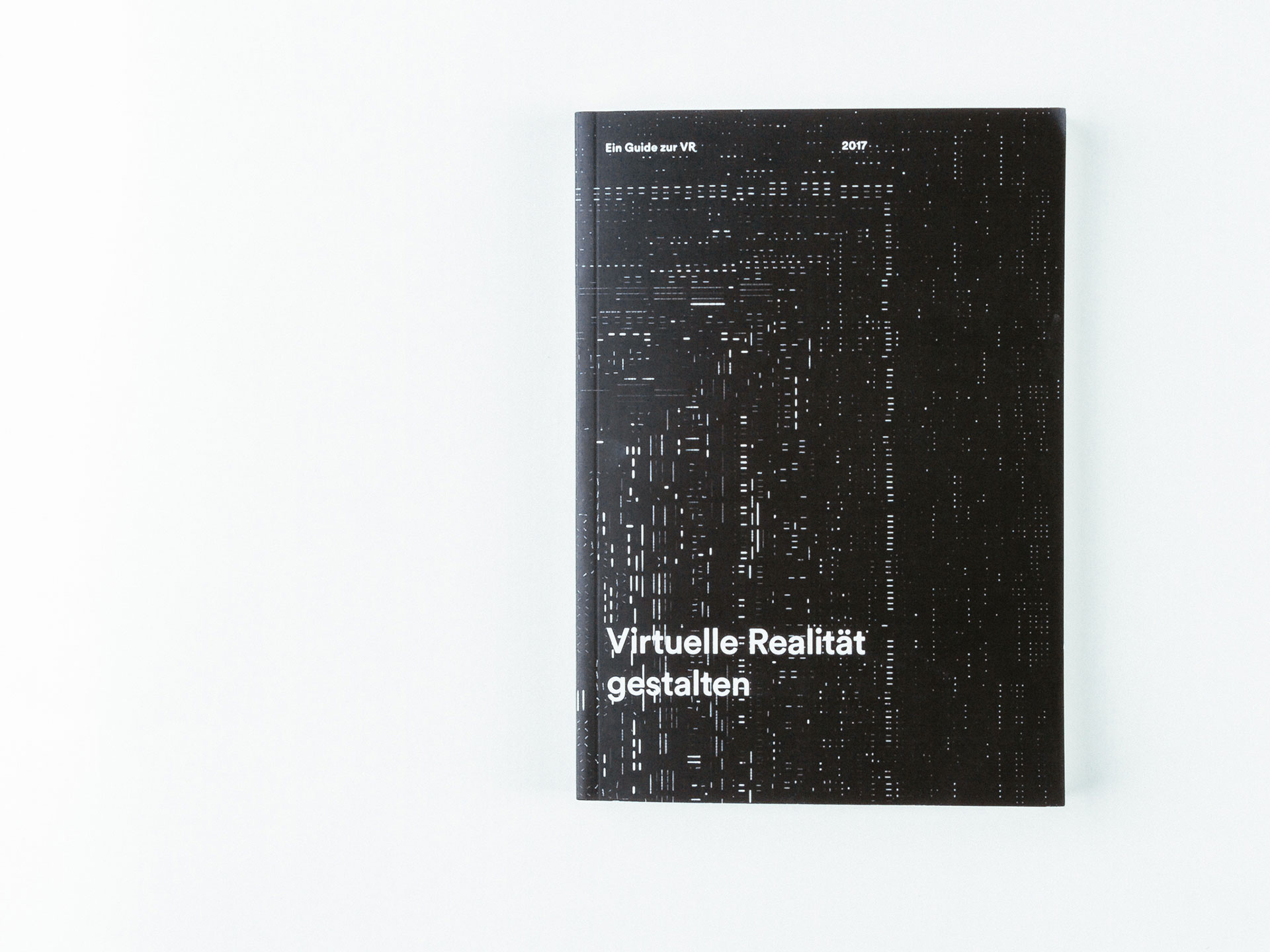 Exhibition
People from all ages enjoyed experiencing the virtual environment at the Werkschau Designblick.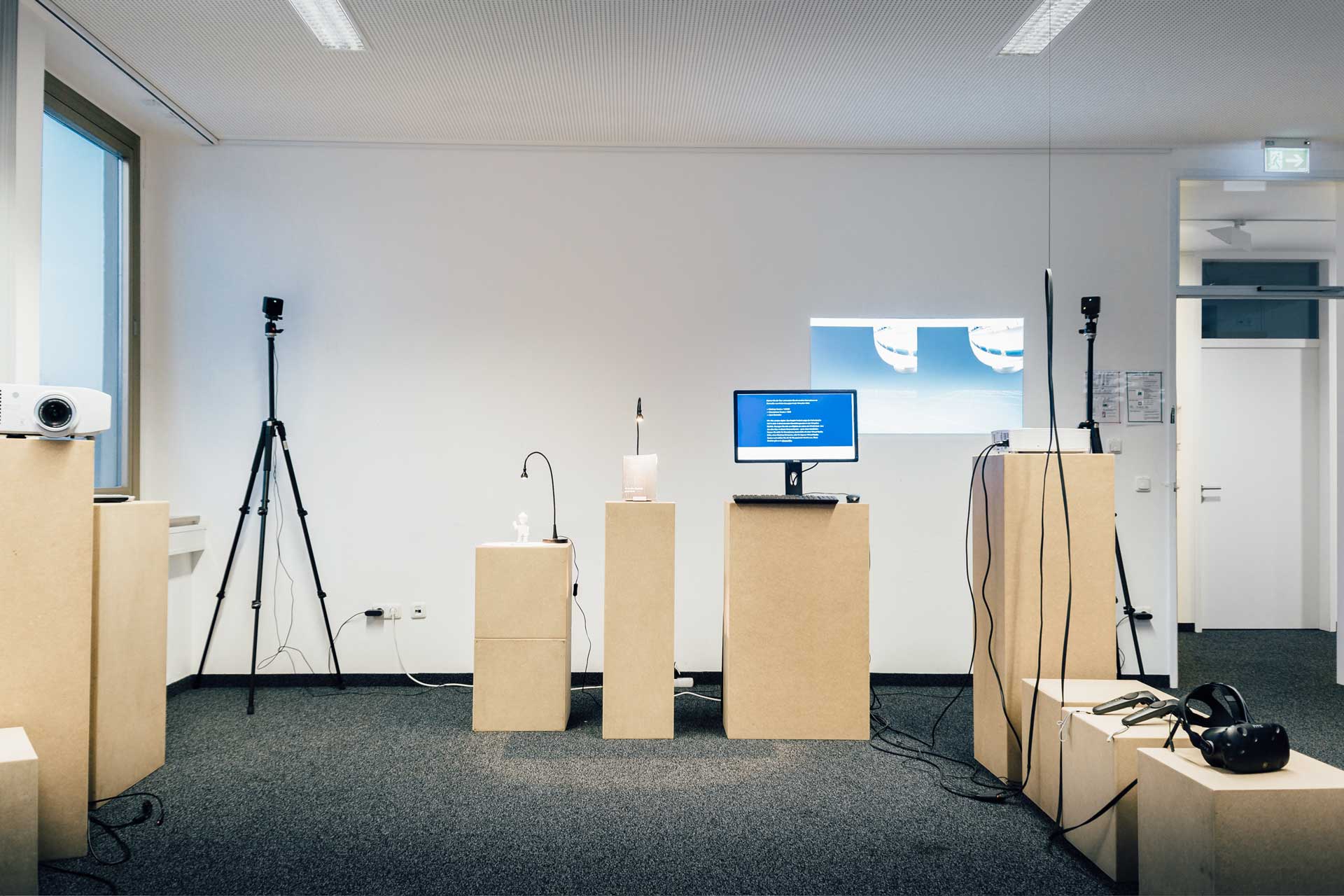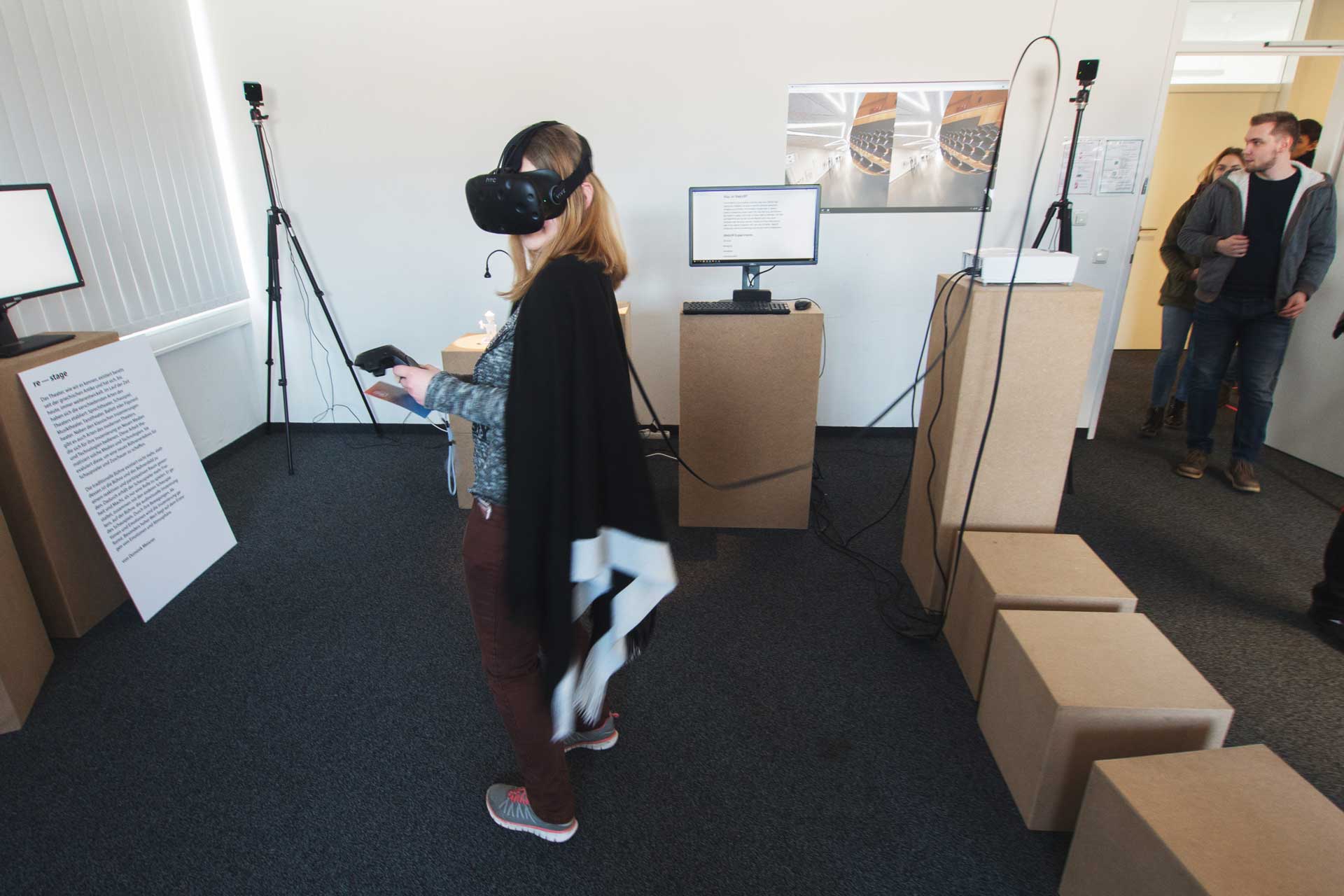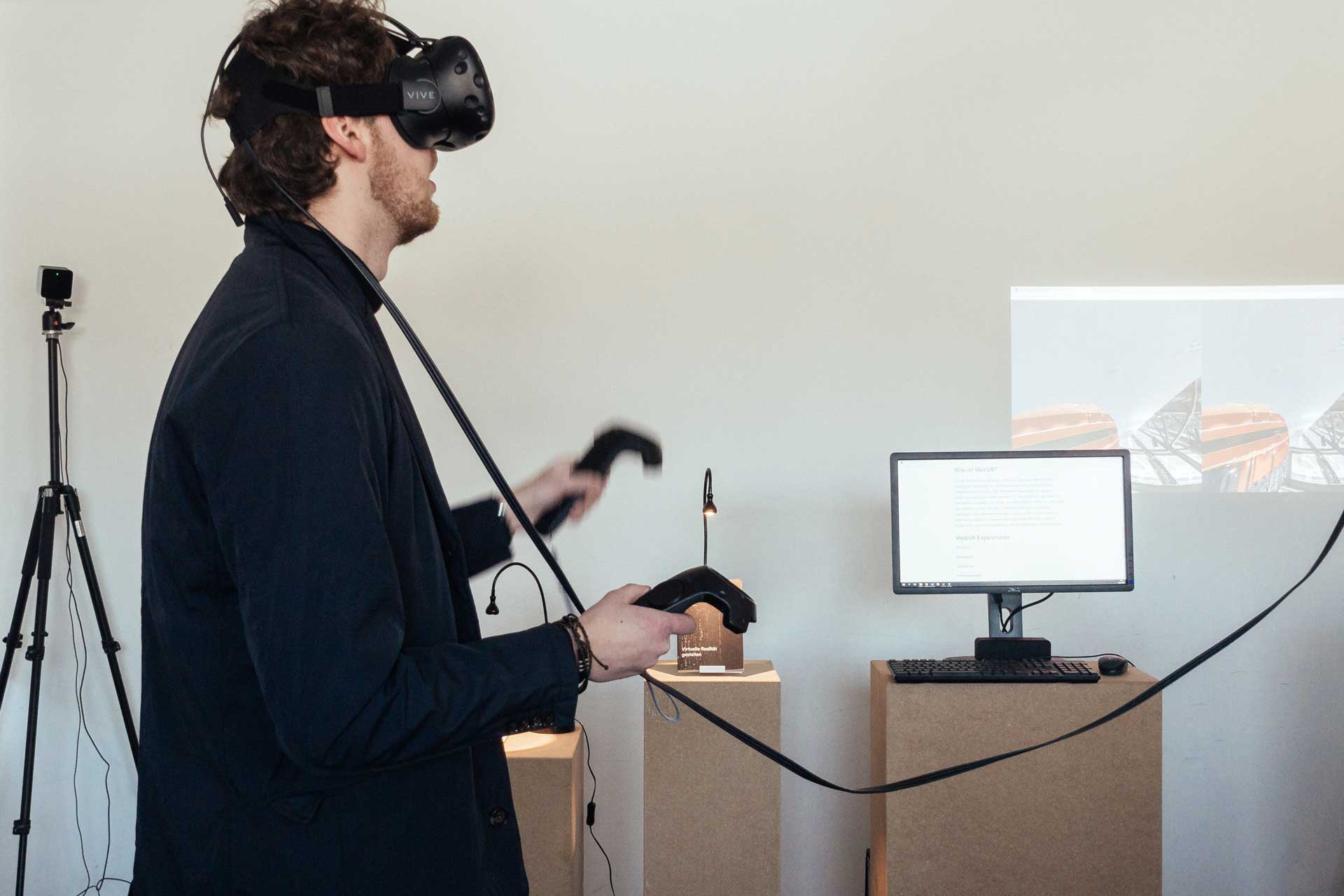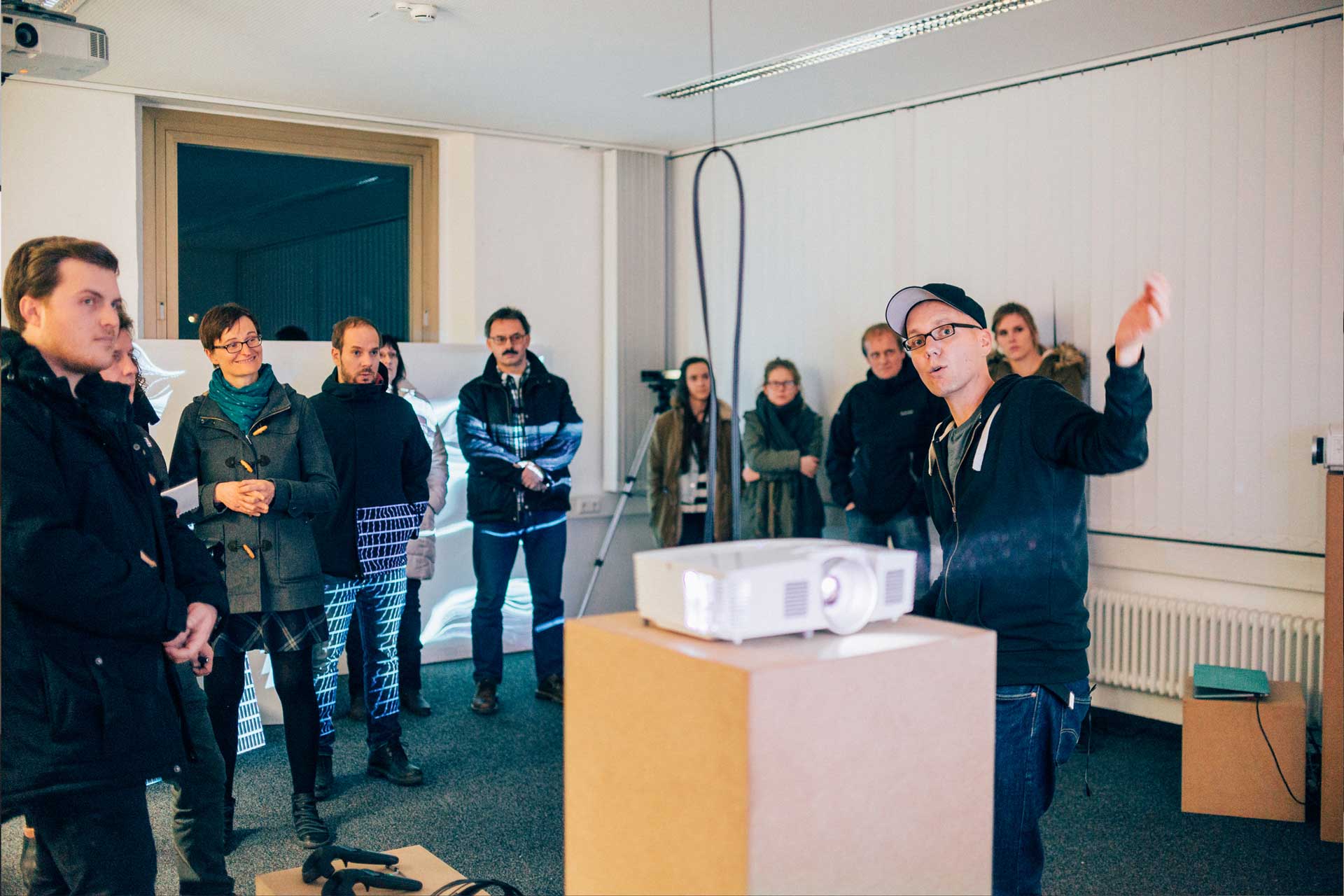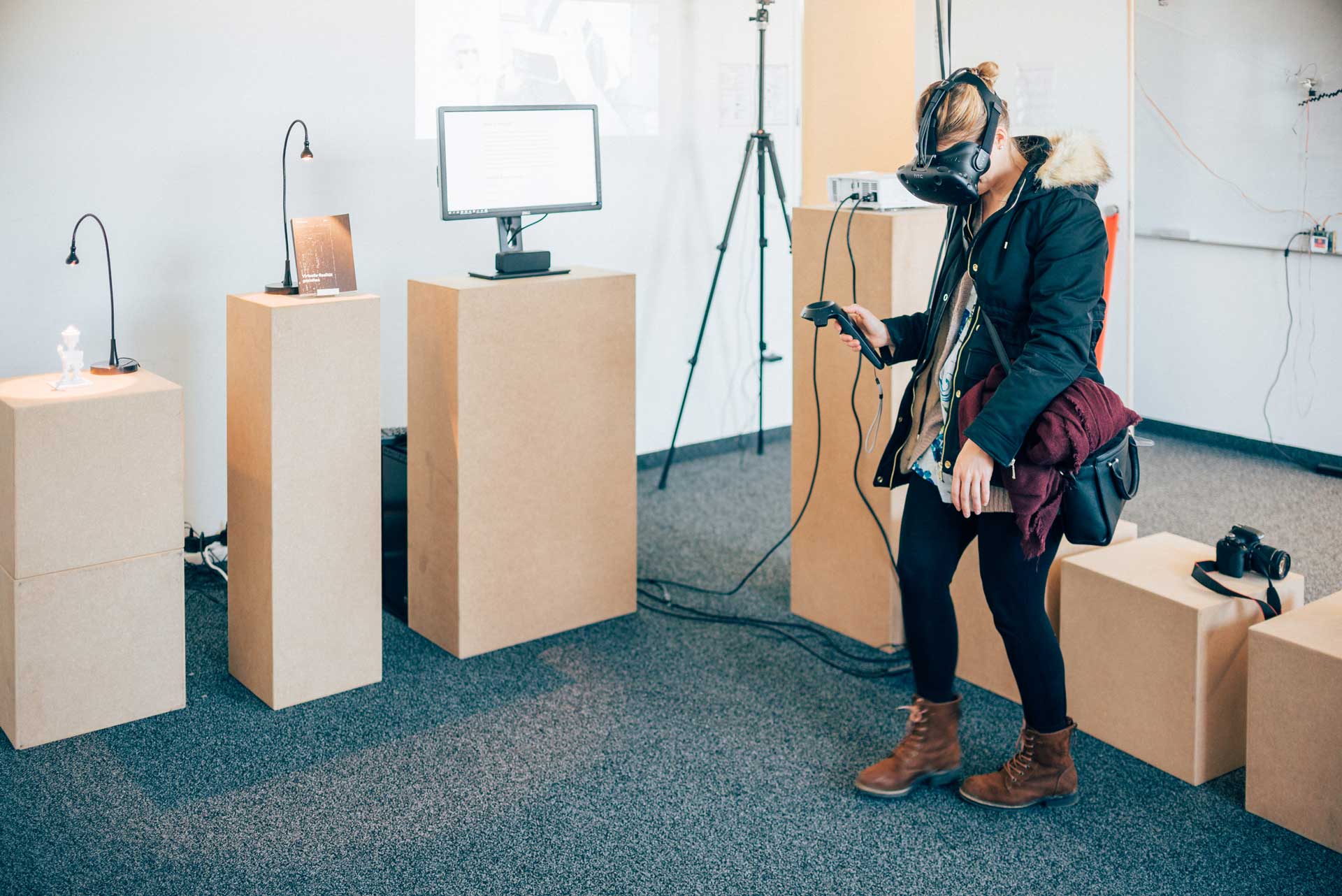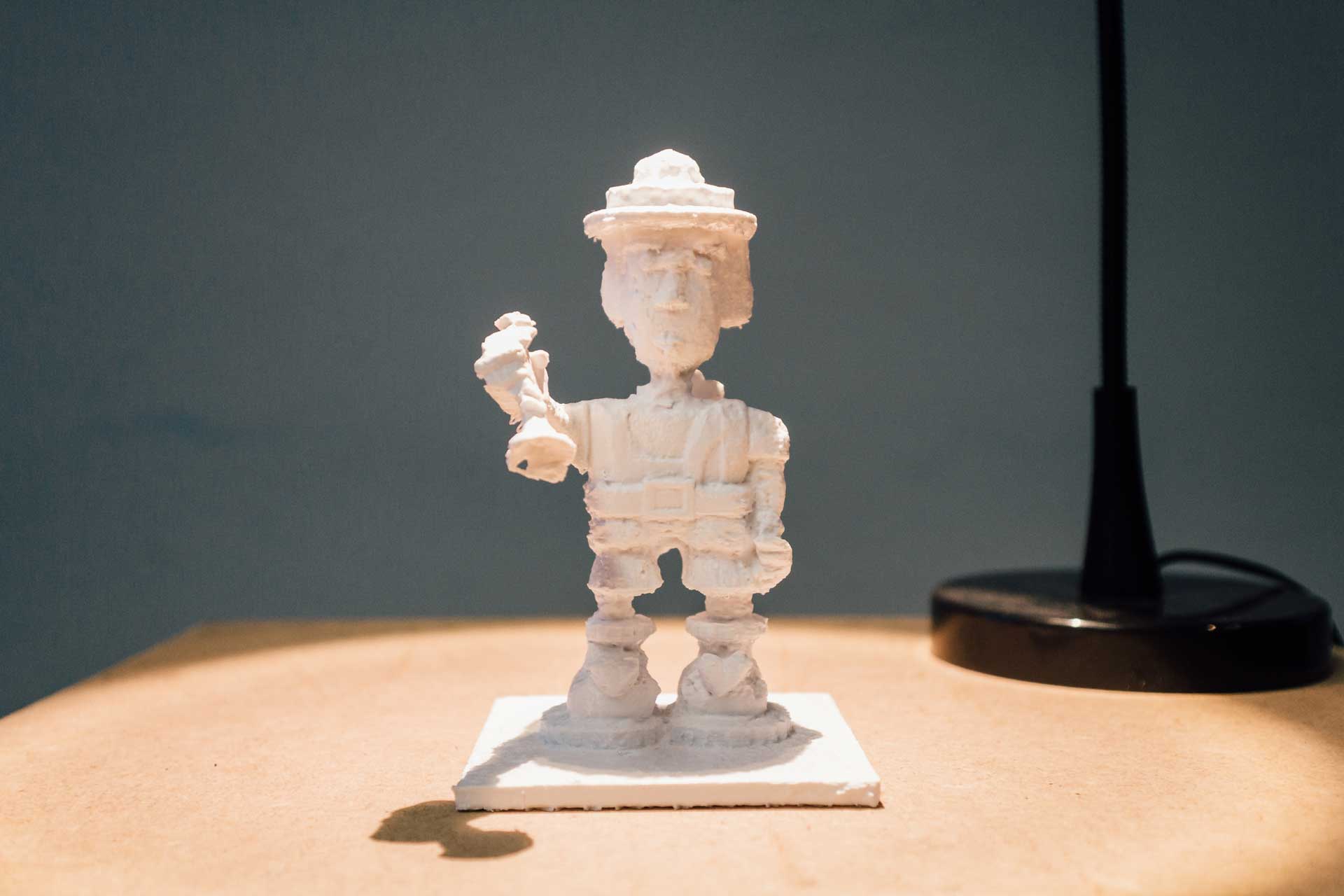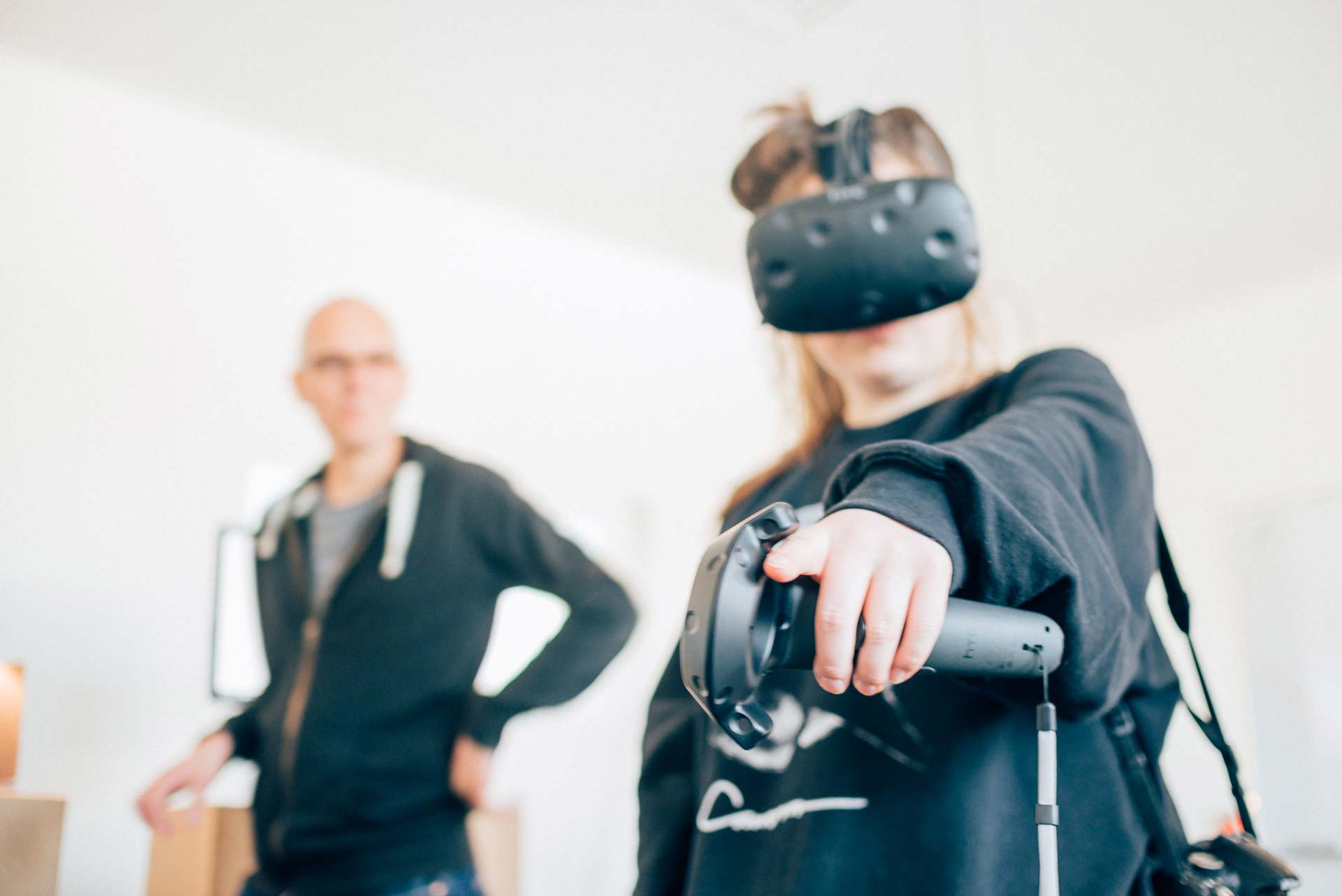 I'm available for freelance work.
Contact me for more information.
© Copyright Julian Leupold. All rights reserved.