For 100 years, the BMW Group has been inspiring people worldwide with unique premium mobility experiences. I supported the innovation lab for 6 month at the BMW Group plant Regensburg.
Ever since the company was founded, innovation has been one of the main success factors for the BMW Group. In the field of technologies and mobility, in particular, they are able to realise their full potential and show how they can contribute to mobility and progress in all different areas. The innovation laboratory (InnoLab) of the technology assembly at the BMW Group plant in Regensburg, tries to improve the processes in the assembly through the use of new digital media while supporting each individual in her or his work as best as possible.
PROJECTS
Imagefilm for our own departement
From concept to postproduction. Following a very thight deadline we were challenged to create an imagefilm for our own Ddepartement, the innovation lab. It was a great experience to collaborate with an external production company from munich on this project. We did all the concept, directing and postproduction inhouse. View the film now to get an insight what we did and what new challenges arise with industry 4.0.

Video plattform branding
Our intern video plattform, reaching more than 10.000 people needed a design update. Therefore i created a complete motion design package including lower thirds, an intro and further graphical elements. The Video on the left shows a quick except. Get a glimpse at the video plattform from the Image below.

Event Documentation
Guided tours, test drives, experiments and exhibitions between six o'clock in the evening and midnight: the BMW Group plant in Regensburg, other companies and the OTH Regensburg provided informative and entertaining insights. With 10.000 visitors NACHT.SCHAFFT.WISSEN. was again a complete success. More than 1,000 technical fans came to BMW. They were presented with the motto "Experience innovation" on this evening – shaking hands with a robot arm as well as looking through virtual reality glasses at the InnoLab. NACHT.SCHAFFT.WISSEN. was organized at the end of April for the fourth time by city marketing on behalf of the city of Regensburg. The event takes place every two years. Michael Quast, Managing Director of Stadtmarketing Regensburg, is delighted from the success of the event: "With this event, we will show you what great innovations are being created here at the Regensburg site."

360 Tour
An experimental VR tour through the BMW Group plant Regensburg. Possible use for external visitors of guided tours or for colleges from other plants to get an insight without having to be on site. Easily enjoyable with the Samsung Gear VR. Besides you see a test construction of our movable camera rig. The final video is for personal use only, as it contains secret views.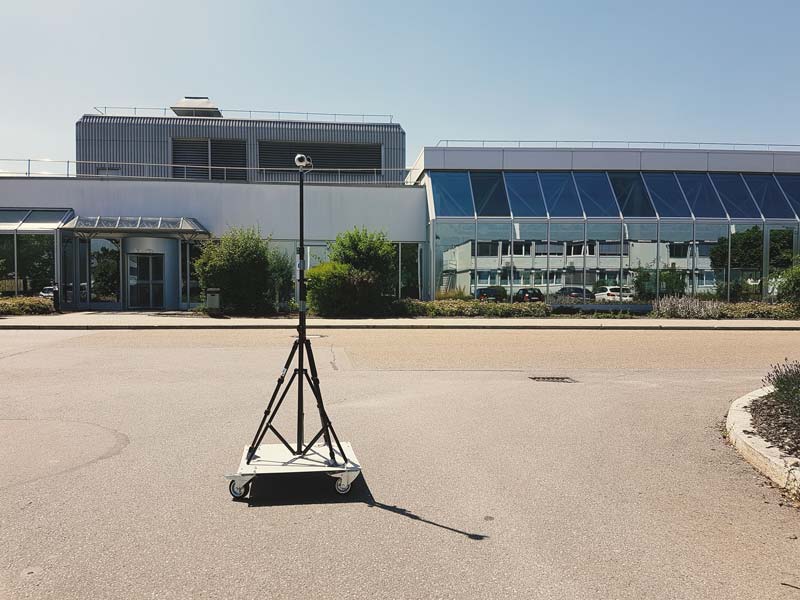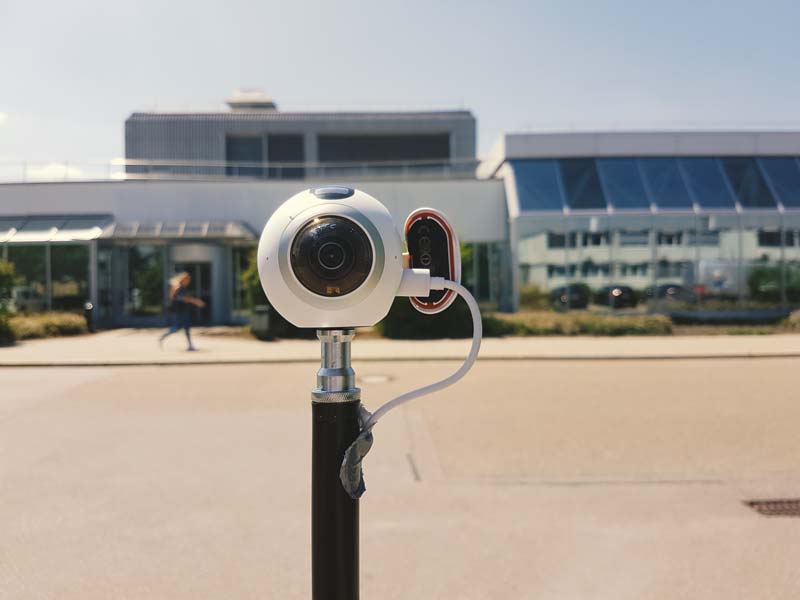 Please note: Due to the secrecy rules, insights into further projects are not possible here.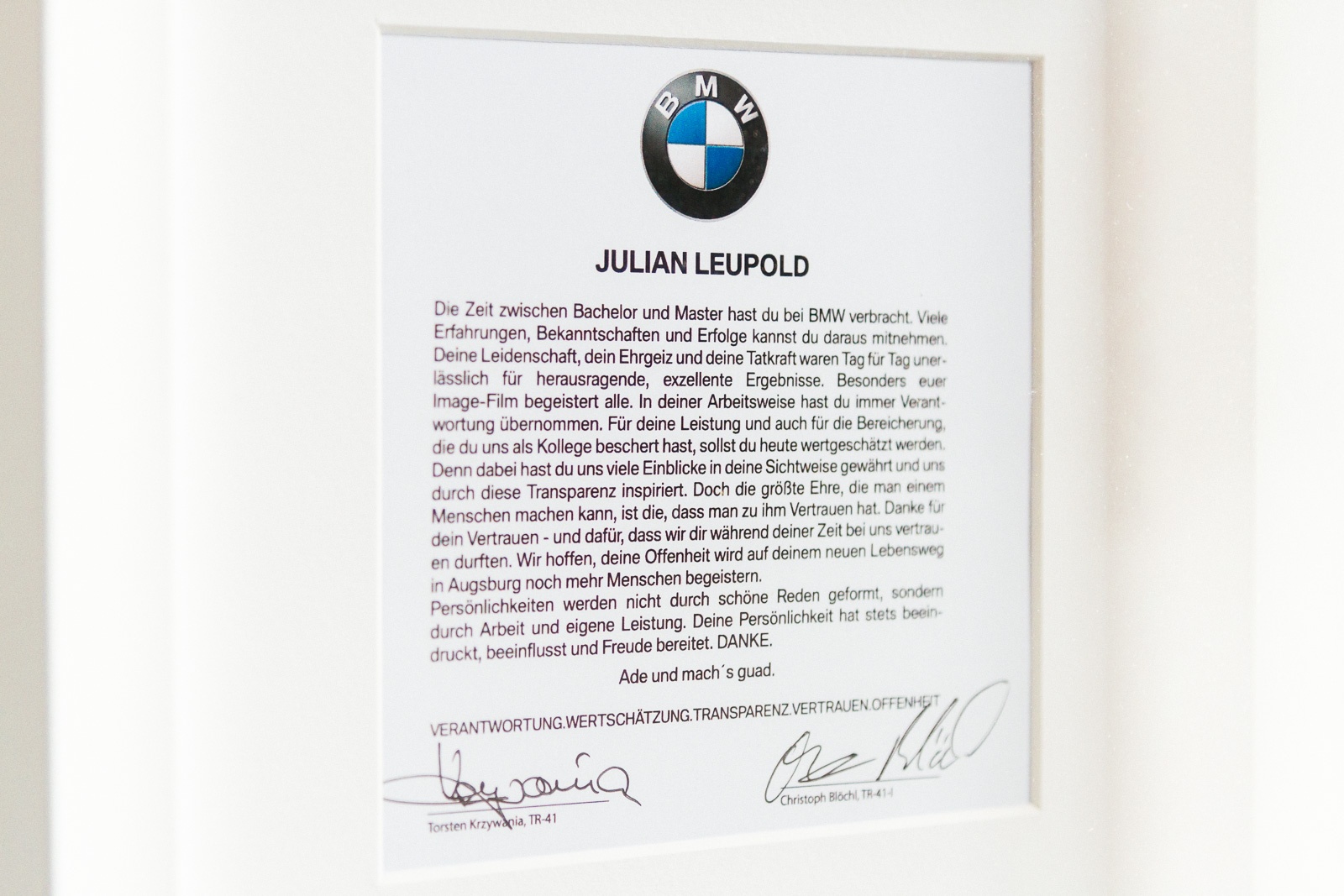 FURTHER IMPRESSIONS