A short insight at projects realised in my 6-month internship as On-Air-Designer at one of europes largest media enterprises, the ProSiebenSat.1 Media SE.
ProSiebenSat.1 about itself: ProSiebenSat.1 Group is one of the largest independent media corporations in Europe. With the stations SAT.1, ProSieben, kabel eins, sixx, SAT.1 Gold and ProSieben MAXX, we are number 1 in Germany both in the TV-advertising market and in the audience market. We reach over 42 million TV households every day in our TV markets Germany, Austria, and Switzerland. The headquarters of ProSiebenSat.1 are in Unterföhring near Munich. The Company was founded in October 2000 and today employs a workforce of more than 4,000 people.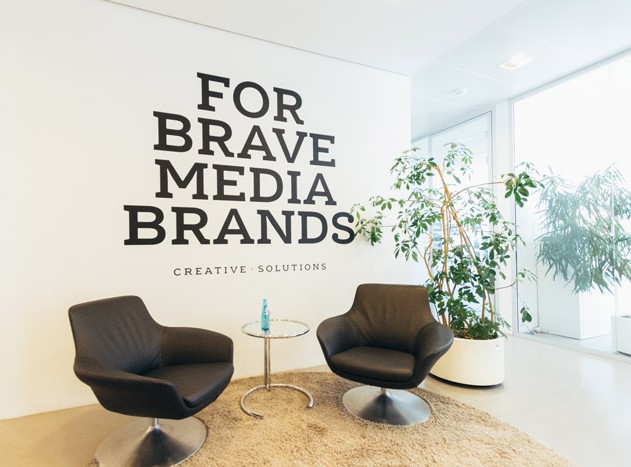 CREATIVE SOLUTIONS
I had the oportunity to work 6 months at the inhouse agency of ProSiebenSat.1 Media SE called Creative Solutions, the creative department. Creative Solutions delievers high quality broadcast packages, multidisciplinary campaigns as well as complete designs for all TV chanels of the ProSiebenSat.1 Group.
In my time at Creative Solutions i was able to work independently with a great team on even greater projects. While working on bigger projects mainly for the chanel ProSieben i also had to do jobs for Sat.1 and smaller jobs for the chanels ProSieben MAXX, Sat.1 Gold, sixx, kabel eins as well as intern purposes. I was able to improve my social skills and extend my knowledge in After Effects, Cinema 4D and the Adobe Suite in general. Furthermore i was invited to visit multiple events such as the Animation Meeting, the TOCA ME design conference or the Eyes & Ears of Europe awards show. You'll get an insight at selected projects further down. Take a look at their showreel in the adjacent video.
PROJECTS
Packshot "In the Box"
The task was to create a packshot for the new monday evening show "In the Box". I liked playing with the idea of a topshot perspective where the content lays on the table. Different versions for individual protagonists of the show had to be created while offering one common look that the viewer will remember.
Telekom Street Gigs
The Telekom Street Gigs are a series of events of Telekom Germany GmbH. Since 2007 known national and international artists perform in unusual places. The task was to create a trailer for the broadcast on television.
"The Voice of Germany" WhatsApp Trailer
A trailer showing the viewers how to subscribe to the "The Voice of Germany" (A music casting-show) WhatsApp newsfeed via the website. A 25 seconds and a 10 seconds long version were produced.

Mad Mystery Monday
For a few weeks the Mad Monday label changed it's name to Mad Mystery Monday. Therefore i did the color grading work from red to a darker shade of gray and added a few glitches.

X-Men: Days of Future Past
The X-Men send Wolverine to the past in a desperate effort to change history and prevent an event that results in doom for both humans and mutants.
A packet consisting of trailer packshots, commercial-break openers and an animated insert was created.

Advertising openers for Taff
A short insight in the compositing work i did for all the brand-new advertising openers for the in-house produced daily magazine "Taff". I also packaged break-openers for Galileo and Joko & Klaas and also had the oportunity to be on location when the openers got produced.

Campaign for the feature film "Gravity"
The veteran astronaut Matt Kowalski is in charge of the Shuttle Explorer's STS-157 mission to repair of the Hubble Telescope by the rookie specialist Ryan Stone. Out of the blue, Houston control aborts the mission warning that a Russian missile hit a satellite, causing a chain reaction and now there is a storm of debris coming upon them. Soon they lose communication with the Mission Control in Houston. The debris strike the Explorer and Ryan is released from the shuttle and Kowalski is forced to bring her back to the shuttle. However, the Explorer is completely damaged and now their only chance to return to Earth is to reach another space station. But they are short of oxygen and fuel. Different trailer versions as well as commercial-break openers and an animated insert were created.

EVENTS
Together with my colleges i visited alot of informative events in Munich such as the TOCA ME design conference, the international Eyes and Ears Awards or the Animation Meeting at ProSiebenSat.1. Get your own impression by scolling down through the following images.

CONCLUSION
T
he great thing about working at Television? You'll be able to watch every project you've finished just days later on-air knowing that thousands of other people see your work, too. As On-Air Designer at ProSiebenSat.1 you also make a major contribution to generate viewers for the promoted film / series / show / etc. with your work and as a result raising quotes. As shown above i was able to work by myself on own projects always contributing my ideas. That allowed me to earn a great learning effect not just at the software but also at social skills. Furthermore i now have an extensive knowledge about complex operations at the ProSiebenSat.1 Media SE.
At this point, I would like to thank the company and Creative Solutions for making it possible to visit events like the "TOCA ME design conference", the "Animation Meeting" or the "Eyes and Ears Awards" and for making it possible to learn more about other divisions as well as offering guided tours for example through the playout center and the in-house production studios. I enjoyed every single minute thank's to a great team at CS and the other interns working there with me at the same time in one team.